Please join us for these upcoming events at the Humane Society of Westchester!
Sunday, June 11th, 2017 Pet First Aid Discussion with Dr. Sara Sosnow – (10:30am to 11:30am)
Dr. Sara Sosnow from Miller-Clark Animal Hospital (http://millerclark.com/) will be leading a discussion about first aid for your pet! This program is for our two-legged friends only; please leave your pet at home.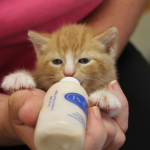 Sunday, June 11th, 2017 Humane Society of Westchester Fostering Workshop – (12noon to 1pm)
On Sunday, June 11th at 12 noon we will be holding a free one hour workshop describing the Humane Society of Westchester's foster care program. Learn about the animals that typically need foster care.  Find out what type of fostering is right for you and how to get started.  HSW volunteers will also be on hand to share their fostering experiences.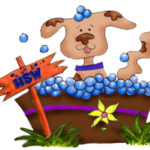 Sunday, July 23rd 2017 Humane Society of Westchester's 17th Annual Dog Wash – (10am to 3pm)
The Humane Society of Westchester is holding its 17th Annual Dog Wash on Sunday, July 23rd, from 10am – 3pm outside on the shelter grounds at 70 Portman Road, New Rochelle.  It will be a fun-filled day of pet pampering, nail clipping, microchipping, good food, raffles & vendors.  Stop by the "Ask the Trainer" booth, have your dog take the Canine Good Citizen Test, pose for a family portrait and more!  Rain date:  Sunday, July 30th.
VENDORS WANTED:  We enjoy having a variety of vendors at this fundraiser.
Please click here to view the VENDOR FORM - we have an EARLY BIRD SPECIAL, with a discounted vendor fee until June 1st!
Sunday, October 29th, 2017 Free Rabies Vaccination/Low Cost Microchipping Clinic – (11am to 3pm)
Join us at the Humane Society of Westchester on October 29th from 11am to 3pm for free rabies vaccinations and low cost microchipping. All dogs must be kept on leash; cats and ferrets must remain in a carrier. All pets must be supervised by an adult.  Dogs who are aggressive towards people or other dogs are not allowed. This rabies clinic is sponsored by the Westchester County Health Department and is available to Westchester County residents ONLY.