The Humane Society of Westchester has a very active and involved Board of Directors. In addition to setting strategy and policies for the shelter, they are directly involved in management, finance, human resources, fund-raising, community projects (such as Trap, Neuter, Return) and events.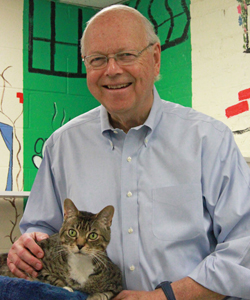 John Feldtmose, President
John joined the Board in 1998 as vice president. He was responsible for all financial and administrative management. In 2014 he was elected president upon the retirement of Carlette Allen.
John attended Harvard University and is a Fellow of the Society of Actuaries. For 30 years he was an executive of a large multinational financial services firm on Wall Street, serving as management consultant and then President/CEO. He retired from business in 1997. He has been on several boards of non-profit organizations in Westchester and New York City, as well as being a volunteer at the Wildlife Conservation Society at the Bronx Zoo.
John is an avid yacht racer and squash player. He and his wife and two senior kitties live in Larchmont.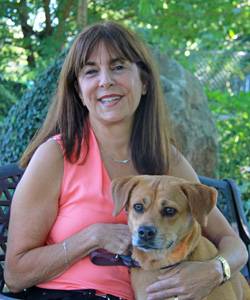 Diane Wade, Vice President
A lifelong animal lover Diane started volunteering at the shelter 20 years ago at the urging of her two young daughters. In addition to serving many years as a board member, Diane has been involved with many projects and fundraisers, has led the junior and family volunteer programs, and utilized her advertising creative director career skills to help with the organization's rebranding, and creation of marketing messaging. In fact she is now busy applying these skills to creating new message and branding for our newly renovated and enlarged facility.
Diane is now team lead of Hologram Creative Communications, an advertising firm located in Old Greenwich, Ct.  Her two daughters are now grown. She and her daughters, continue to include dogs in their families and have a passion for saving animals, grounded in their years of volunteering at the Humane Society of Westchester.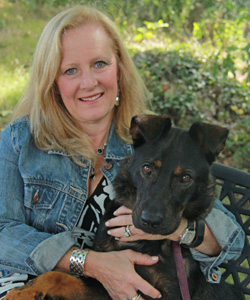 Judith Elkin, Treasurer
Judith has been on the board of the Humane Society since 2012.   She was a partner at a large multi-national law firm for 35 years where she specialized in international insolvency law.  She retired from "big law" in 2016, and currently focuses on commercial mediation and restructuring consulting.  She assists the Board with its legal issues, as well as with general matters.  Judy has always loved animals and joined the Board to help make the lives of all animals as good as the lives of the numerous spoiled furry creatures who share her home.  Over the years, her menagerie has consisted of guinea pigs, gerbils, rabbits, cats and dogs.  She lives in New Rochelle with her husband Ralph, black lab Dallas and yellow lab Cali.  She and her husband love to travel, and take numerous road trips with Dallas and Cali across the U.S and Canada.  They often collect art made by local artisans when they travel.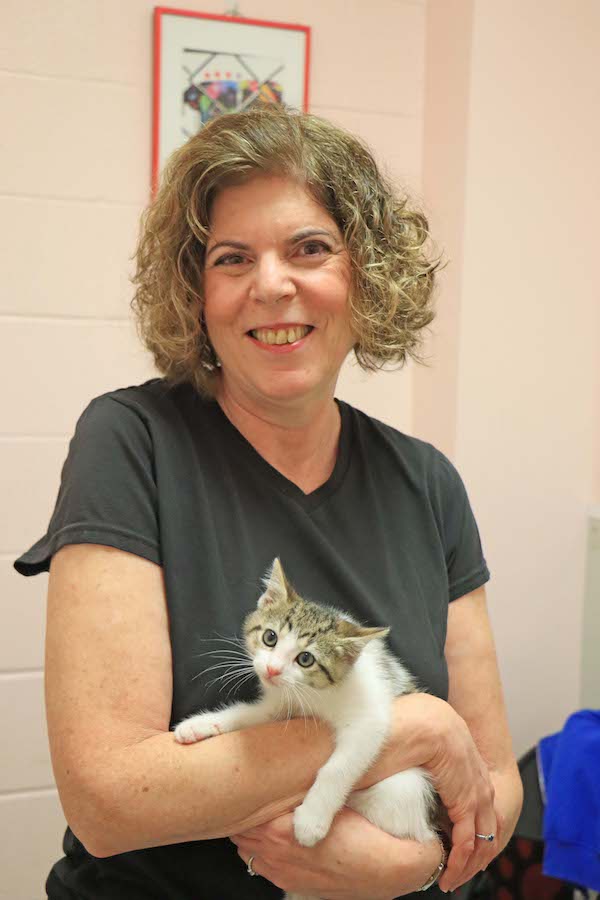 Shawn Smith, Secretary
Shawn joined the Board of Directors in 2019, and has been an active volunteer at the shelter since 2015, primarily doing "all things cat." She is on a first name basis with most of our resident felines, spending most of her time on cat socialization and enrichment, photographing cats so they look their best on our web site, and helping adopters find the perfect cat for them. Shawn feels lucky that she gets to see so many of the cats that she has worked with drive off with their new families to their forever homes.
Shawn is the General Counsel of a consumer and healthcare products company, and she assists the Board with general legal and governance matters. She lives in Hartsdale with her husband, Mike, and their two cats, former HSW residents Cameron and Trent.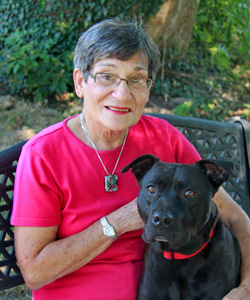 Dianne Heim
Dianne has been a volunteer at the shelter since 1996 and a board member since 1998.  She has held various jobs, first as Board Secretary and Volunteer Coordinator and now as coordinator of the Sponsor-A-Pet and Buy-A-Brick fund raising programs.   She also writes the shelter's newsletter, acts as host for Girl Scout and school groups who visit the shelter and is active in fund raising events.
Dianne graduated from CCNY majoring in economics and statistics.  She worked as a statistician for 8 years and, after a hiatus of being a mother and PTS president, taught for 18 years at Fox Meadow School in Scarsdale.
Her love for animals and nature is evident by the fact that she has been a docent at the Bronx Zoo for over 20 years, a Naturalist giving classes and tours to children for over 5 years at the Sheldrake Nature Center in Larchmont and by her devotion to the shelter from where she adopted two cats and five dogs over the years. One dog and one cat remain sharing life with Dianne.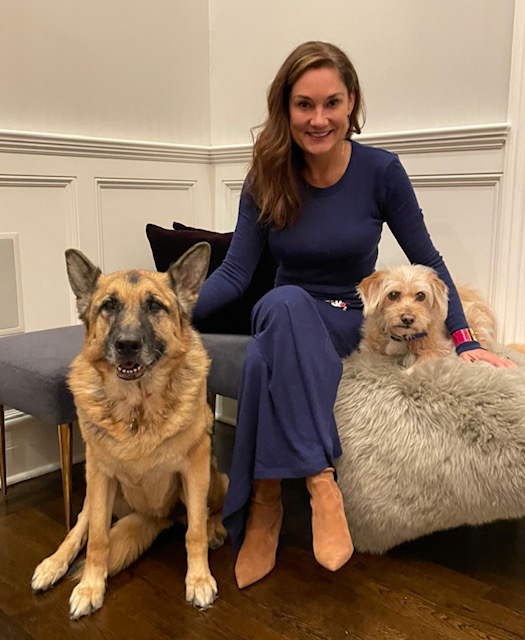 Gretchen Jelinek
Gretchen first visited the Humane Society of Westchester in 2019 and left that day with the adoption of her family cat, Ivy.  Gretchen joined the Board of Directors two years later in 2021.  She has always had a passion for animals and after meeting with staff members and getting involved with the Shelter's capital campaign, she was excited to turn her love of pets into helping those animals most in need. Her family always jokes that if there is a completely unadaptable pet, it's the one she will bring home.
Gretchen is helping the board with fundraising and philanthropy and hopes to be involved with humane education and expanding the organization's volunteer network.
As a life-long equestrian, she also serves on the Equine Leadership Council at the national level for the Humane Society of the United States as well as works as a committee member for their annual Gala.
Gretchen resides in Fairfield County, CT with her husband Rick, two teenagers, two dogs and a cat. She also breeds equestrian show jumpers and still competes nationally with her horses.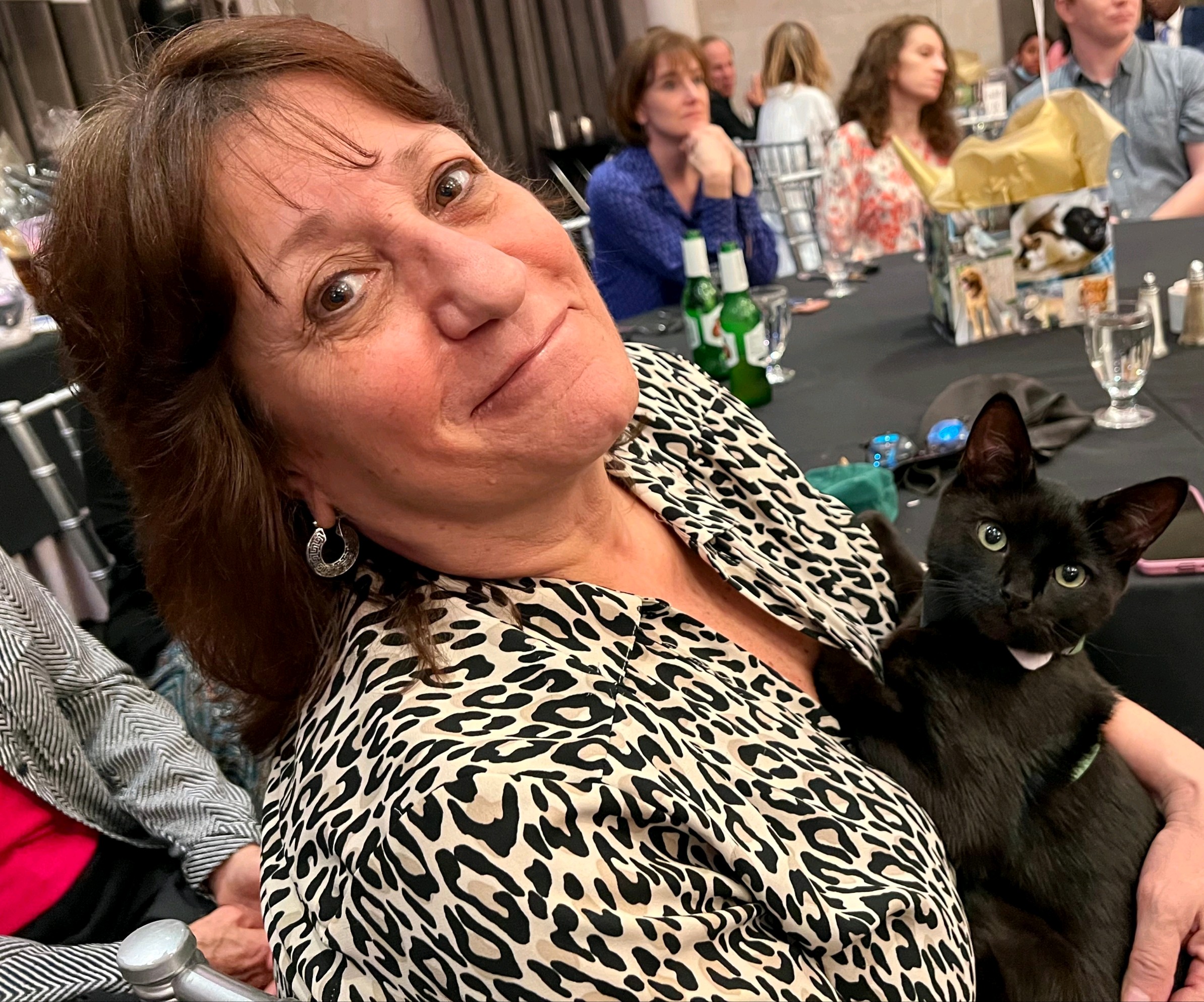 Carol Marinaccio
Carol walked into the shelter in 2008, weeks after suffering the loss of her 20 year old cat. Right away, Carol was amazed to see how caring the staff and volunteers were. Carol fell in love with a shelter cat and took him home that day, filling that aching void in her life. She decided that very moment, that the Humane Society of Westchester was the place she wanted to be.
Carol spends her volunteer time walking dogs, socializing cats, fundraising and everything else that is needed. In 2011, Carol became a member of the Board of Directors. Carol's true passion is the shelter's Trap-Neuter-Return program which she helps fund by raising money to cover costs. Carol works full time, but knows that nothing compares to the payback she gets by looking into the eyes of an animal that knows it is safe and loved. She cries many tears of sadness, but so many more tears of joy when animals go to their forever homes.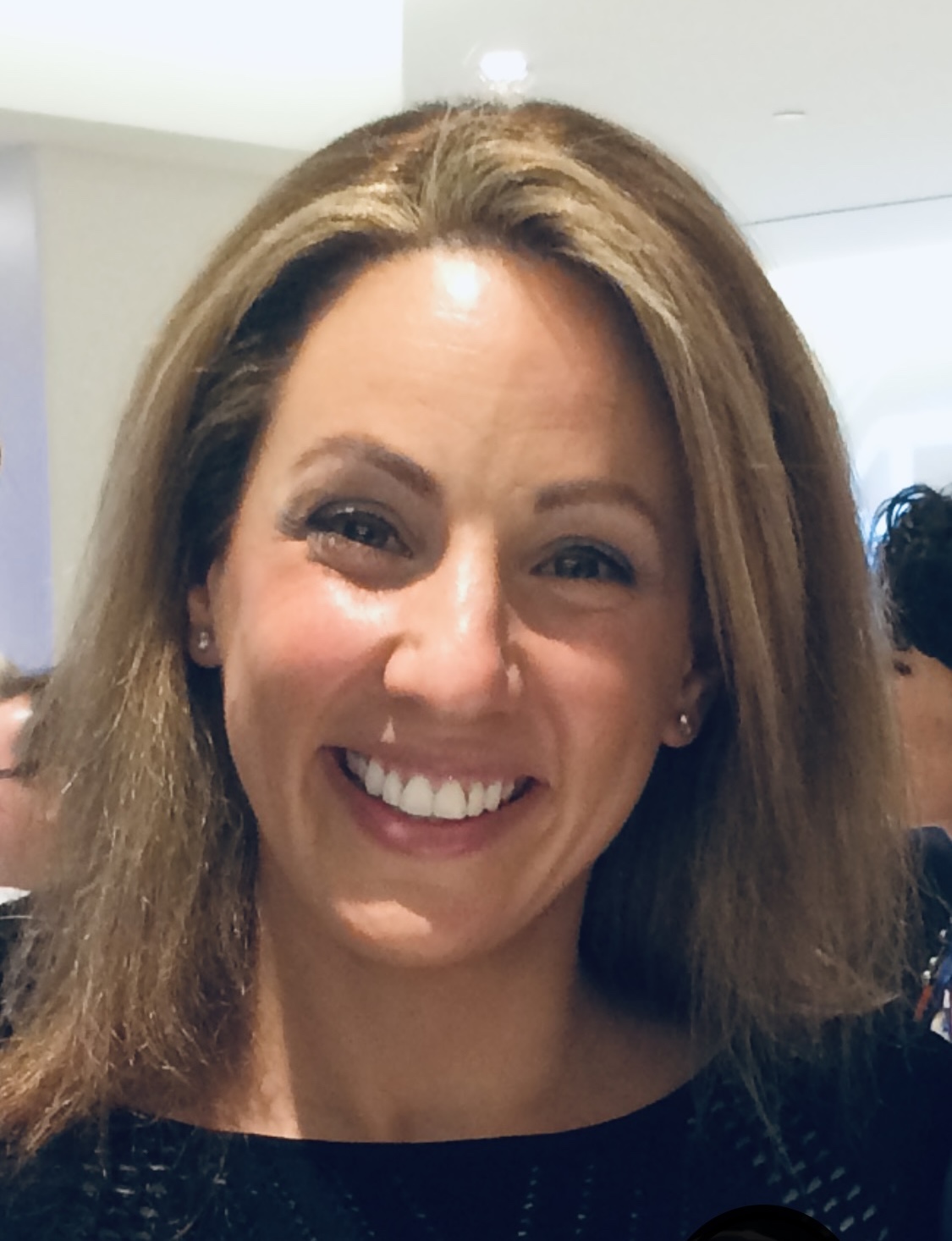 Tara Varbaro
Tara started with the Humane Society in 2022 as Volunteer Coordinator and joined the Board of Directors in 2023. She has been an advocate for animal welfare for decades and has helped countless rescues in various roles.
Tara currently works for the National Basketball Association and has an extensive background in hospitality and events in the sports and entertainment industry. She assists the Humane Society Board with fundraising and event planning and hopes to be involved with other projects, including expanding the organization's dog foster network.
An avid runner, Tara can be seen running throughout Westchester County, New York, where she resides. Tara shares her home with her rescue dogs Bree and Brock.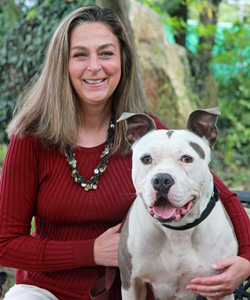 Lee Anne Veley
Lee Anne joined the Humane Society of Westchester Board of Directors in 2007 and has been an active volunteer at the shelter since 2003.  In addition to her board work, Lee Anne has trapped over 200 feral cats within the Westchester Humane Society's TNR (Trap, Neuter, Return) program and assisted in transporting countless dogs and cats in order for them to find loving forever families.
Lee Anne retired from IBM after 31 years working in a variety of sales, technical and executive positions. In 2017 Lee Anne became the Manager of Finance & Administration at Humane Society of Westchester and in 2022 became the Executive Director.
Lee Anne shares her home with her husband Dave, her German Shepherd Mix Luc and her cat Silas.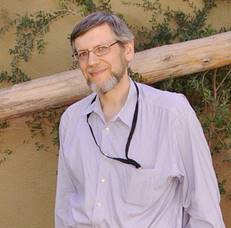 Louis M. Weiss  MD MPH
Louis joined the Board of Directors in 2020.   He has been an active supporter of the shelter for the last 20 years.  Over that time he adopted several cats from the shelter.   He received his bachelor's degree in biology and chemistry from Lehigh University and his MD and MPH from Johns Hopkins University.  He did a residency in Internal Medicine at the University of Chicago and a fellowship in Infectious Diseases at the Albert Einstein College of Medicine.   Following his fellowship he joined the faculty at Albert Einstein and is currently a Professor of Medicine and Pathology.  His area of expertise is parasitology.
Louis lives in New Rochelle.   He has been an avid aquarist for his entire life and has been involved in species preservation efforts for several tropical fish.   Over the years in addition to cats and fish his menagerie has included several reptiles and birds.