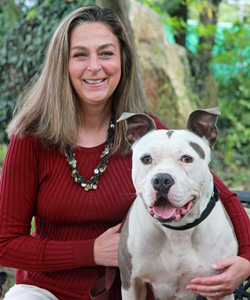 Lee Anne Veley, Executive Director
Lee Anne has been named to be the Humane Society's first Executive Director. Lee Anne has been working at the shelter for four years as the Manager of Finance and Administration and has served actively on the Board of Directors since 2007. Lee Anne retired from IBM after 31 years of service and made a smooth transition to working at the shelter when we began our capital building project. Lee Anne has played a major role in fund raising for this campaign as well as in project managing the entire construction which started right before the beginning of the pandemic!
Lee Anne's dedication to the Shelter, her love of animals, her business expertise, as well as her leadership capabilities will help us continue to do more and better things for the animals in the communities we serve and beyond.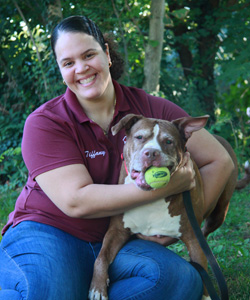 Tiffany Rivera, Shelter Manager
As the Shelter Manager, Tiffany Rivera is responsible for pet adoptions, animal rescue, and ensuring the public has an exceptional experience every time they come to the shelter.  Tiffany has worked at the Humane Society of Westchester for over 15 years, starting while she was finishing her Bachelor's Degree in Criminal Justice.  Once she began working with the animals and the shelter community, Tiffany knew she had found her true professional calling.  All these years later, Tiffany still says "If you love what you do, you'll never work a day in your life!"
Tiffany has brokered thousands of successful adoptions and spends many days and nights out in the shelter van rescuing animals.  She is a true friend to animals in need and does everything possible for those that cannot help themselves.  Tiffany brings her love for animals home where she lives with her wife Jecela, their sons Jax and Carter, their dogs Hannah & Daisy, and their two cats CB and Kiki - all pets adopted from Humane Society of Westchester.  So much for leaving your work at the office!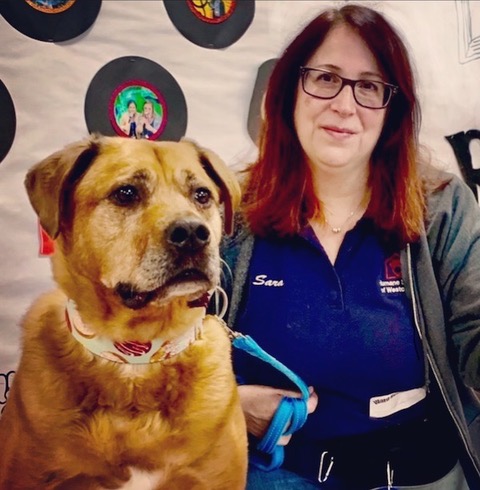 Sara Etkin, Assistant Shelter Manager
Sara has been promoted to Assistant Manager after working at the shelter since 2016. Before that, Sara was an active volunteer along with her family. Sara serves the animals and the community as an adoption counselor and by running an extensive volunteer foster network for the Humane Society. Sara is a recognized thought leader at the shelter, and assists the Shelter Manager in all aspects of Shelter Operations.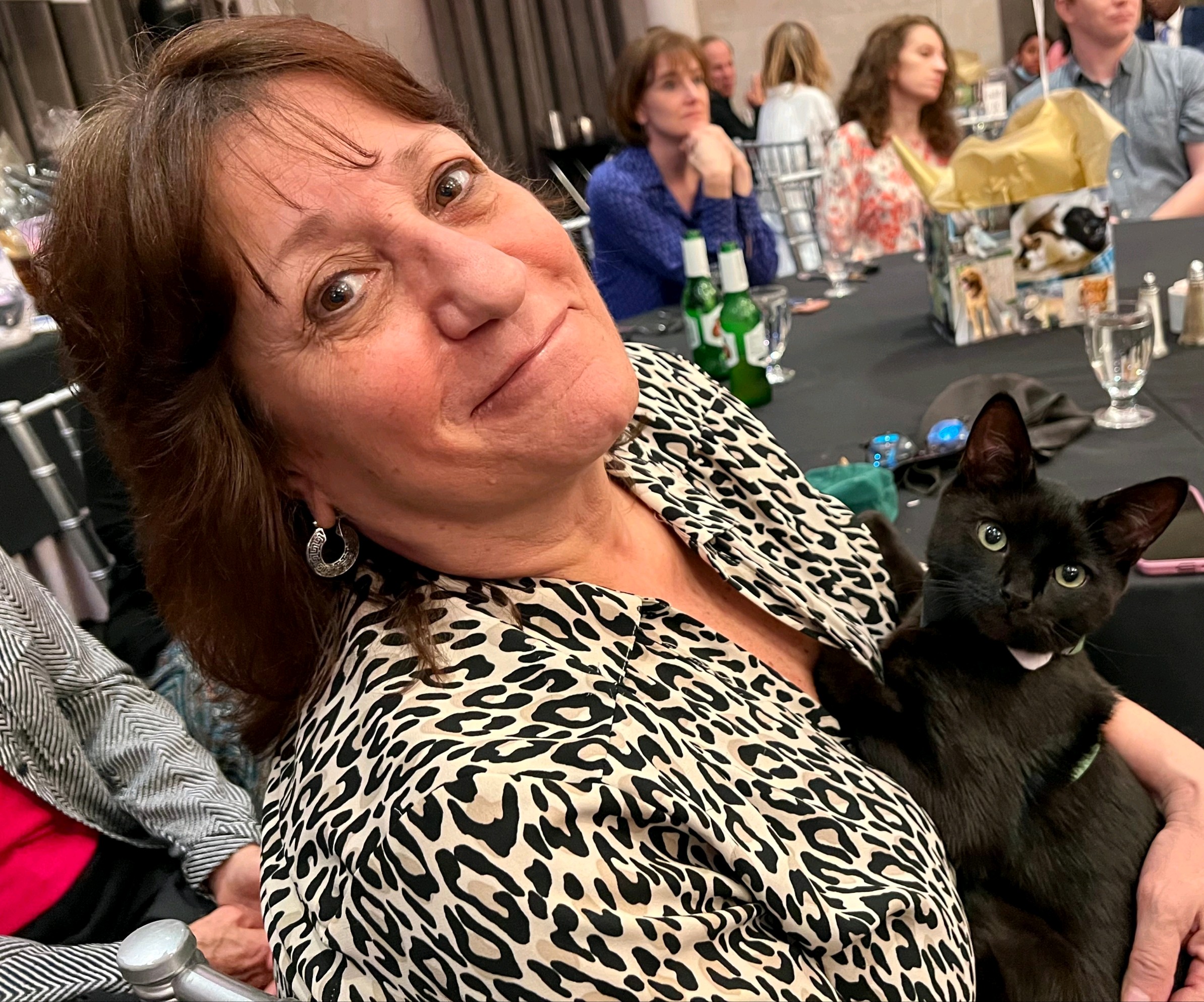 Carol Marinaccio, Manager, Finance & Development
Carol has joined the shelter staff in the newly created position of Manager, Finance and Development after actively serving on the Board of Directors since 2011. Carol recently retired from the medical industry after 30 years of service. Carol has been active in the Shelter's Trap Neuter Return Program (Feral Cats) and has taken the lead in many fundraising and social media efforts. Carol's deep commitment to the shelter is a huge asset for us, as well as her depth of business knowledge.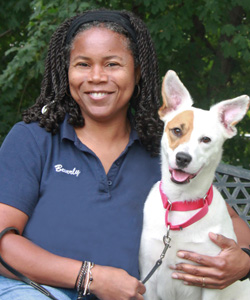 Beverly Press, Events Coordinator
As the Events Coordinator, Beverly Press is responsible for publicizing events through email blasts as well as on social media in addition to organizing logistical operations for many of the monthly community and fund-raising events held for the Humane Society of Westchester. Beverly began with HSW as a dog walker only 6 months before being promoted to the Events role and she still enjoys working with the dogs and helping all of the shelter animals find their forever homes. She can often be found bent over her computer creating beautiful graphics with photos of the animals to showcase their winning personalities via social media! Beverly has a B.A. in Telecommunications from Indiana University in Bloomington.
A lifetime animal lover, Beverly enjoys spending time with her husband Matt, their daughters Erica and Melanie, vegan cooking, and caring for their four shelter alumni cats Porsche, Rebel, Elliott & Charlie. Their guinea pig Gibby, feral rat Rigby and Ezra the fancy rat also share their home.
Dog Care Professionals
HSW Dog Care Professionals provide every dog and puppy that awaits adoption a clean and healthy environment.  The daily scrubbing of each kennel, feeding nutritional meals and providing cozy blankets to snuggle into is just the beginning of the day for this team.  Each Dog Care Professional has been trained to work with our dogs' behavioral needs, providing daily enrichment and training to ensure high quality of life in the shelter and successful adoptions into loving homes.  It goes without saying, that doggie cuddles and kisses are the best part of the team's job!
Sophie Belk
Ali Martin
Bella Mangeri
John Biggs
Lisa Greene
Cat Care Professionals
HSW Cat Care Professionals are responsible for daily care of the nearly 1000 cats that enter the shelter in an average year.  They provide each cat with a clean and safe environment while they await their forever homes.  In addition to providing food, clean litter boxes and cozy beds, the team insures every cat has toys to play with and an important daily dose of love.  The Cat Care Professionals work steadily to help our feline residents feel comfortable in a shelter environment so they can show their true personalities to potential adopters.  All cat people in this world know that dedication and a lot of love are needed to get this job done right!
Sonia Torres
Allie Quatroni
Mel Press
Tim Barbella
Ali Elezovic
Adoption Team
The HSW Adoption Team's job goes far beyond shelter pet adoptions; they field phone calls from frantic owners of lost pets, calls from tearful owners needing to surrender pets, and urgent calls of animals needing rescue from our 20 service areas. This team never sits for long and often can be found in the HSW rescue van racing to help an animal in need, assisting in the medical care of a new arrival or simply helping someone bring in donations from their car.  When not urgently running around, the Adoption Team spends an extraordinary amount of time helping adopters find the pet of their dreams at the shelter.  They are the face of the Humane Society of Westchester to the public and we couldn't be more proud of their many talents!
Sara Etkin
Morgan Judge
Sophie Belk