If you see an animal on our website who you would like more information about, please contact us at  914-632-2925!
Our adoption counselors are happy to discuss the personalities and needs of each animal with you. If you are unsure of exactly what you are looking for in a pet, we can help you find an animal who best suits your lifestyle. The first step in our adoption process is to complete a pre-adoption questionnaire. The pre-adoption questionnaire is designed so that we can better assist you. Please choose from one of the options below to adopt a dog, a cat or a small animal:
After you submit the pre-adoption questionnaire please call and speak with an adoption counselor.  They will schedule a "meet and greet" adoption appointment, where you can interact with the animal of your choice in a private room and get to know each other better. In most cases, your new companion can go home with you the same day, However, we do not guarantee same day adoptions.
Adopt A Dog: Pre-Adoption Questionnaire | Adopt A Cat: Pre-Adoption Questionnaire | Adopt A Small Animal Pre-Adoption Questionnaire
Requirements to Adopt an Animal
• Adopter must be at least 21 years of age and have valid identification
• Must provide proof of home ownership or a lease stating their landlords pet policy
• All members of the household are encouraged to visit at the time of the adoption
• A veterinary reference may be requested
• Adoption fees can be paid by cash, AMEX, Mastercard, Visa or Discover.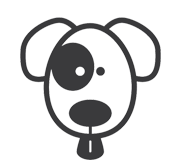 Dog Adoption Donation
Puppy (under eight months) – $400
Dog (eight months to seven years) – $300
Senior dog (eight years and over) – Adopter's Choice
Dog adoptions include spay/neuter procedure, heartworm test, rabies vaccines (dogs four months old and up), distemper/parvo vaccination, de-worming, microchip implant & registration, collar with ID tag, Science Diet dog food and a follow-up veterinary exam.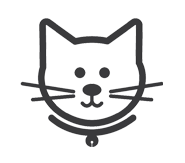 Cat Adoption Donation
Kitten (under eight months) – $200
Cat (eight months to seven years) $125
Senior cat (eight years and over) – Adopter's Choice
Pair of kittens (under six months) – $350
Pair of cats (six months to seven years) - $200
Cat adoptions include spay/neuter procedure, feline FIV/leukemia test, age-appropriate vaccinations, de-worming, microchip implant and registration, Science Diet cat food, cat carrier and a follow-up veterinary exam.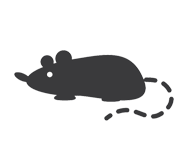 Donations for Other Animals
Rabbit – $100
Guinea Pig - $25 (pair $40)
Hamster, gerbil, pet mouse or rat – $10
Ferret – $75 (pair $100)
Parrots- $20-$80
Turtles- $10
We often have tanks and cages available for a minimal fee or no charge.
Note: In addition to the adoption fee, there is a $150 refundable deposit required when adopting any puppy or kitten who is too young to be spayed/neutered prior to adoption. An appointment will be made for a return visit to the shelter to spay or neuter the animal once it is old enough for surgery. At this time the $150 deposit is refunded via check mailed back to the owner.
Frequently Asked Questions
Q: Where do your adoptable pets come from?
A: The majority of animals who enter our shelter are pets that became lost and that have never been claimed by their families. Others are surrendered by their families for a number of reasons including an unwanted litter, a move to no pet housing, allergies, financial concerns, etc.
Q: How will I know which pet is best for me?
A: It is our goal for every animal to find their "forever" home, which means matching the right pet with the right family. Upon arriving at our shelter, each animal's health and behavior is evaluated prior to being placed up for adoption. This is done to ensure that we can find the appropriate home for each animal's individual needs.
Q: I am interested in adopting an animal I saw on your website. Can I place this animal on hold?
A: We do not place animals on hold. Selecting a family companion is a very personal choice and cannot be done based upon viewing a photo or having a telephone conversation. If you are interested in adopting a pet, please visit our shelter.  We are open 7 days a week!
Q: I am concerned about introducing my adopted pet to my pets at home. Can you help?
A: We do everything possible at the shelter to ensure that you have chosen a pet that will work in your family.  Read "Introducing your Adopted Pet to Pets in Your Home" to follow a detailed process of introduction.