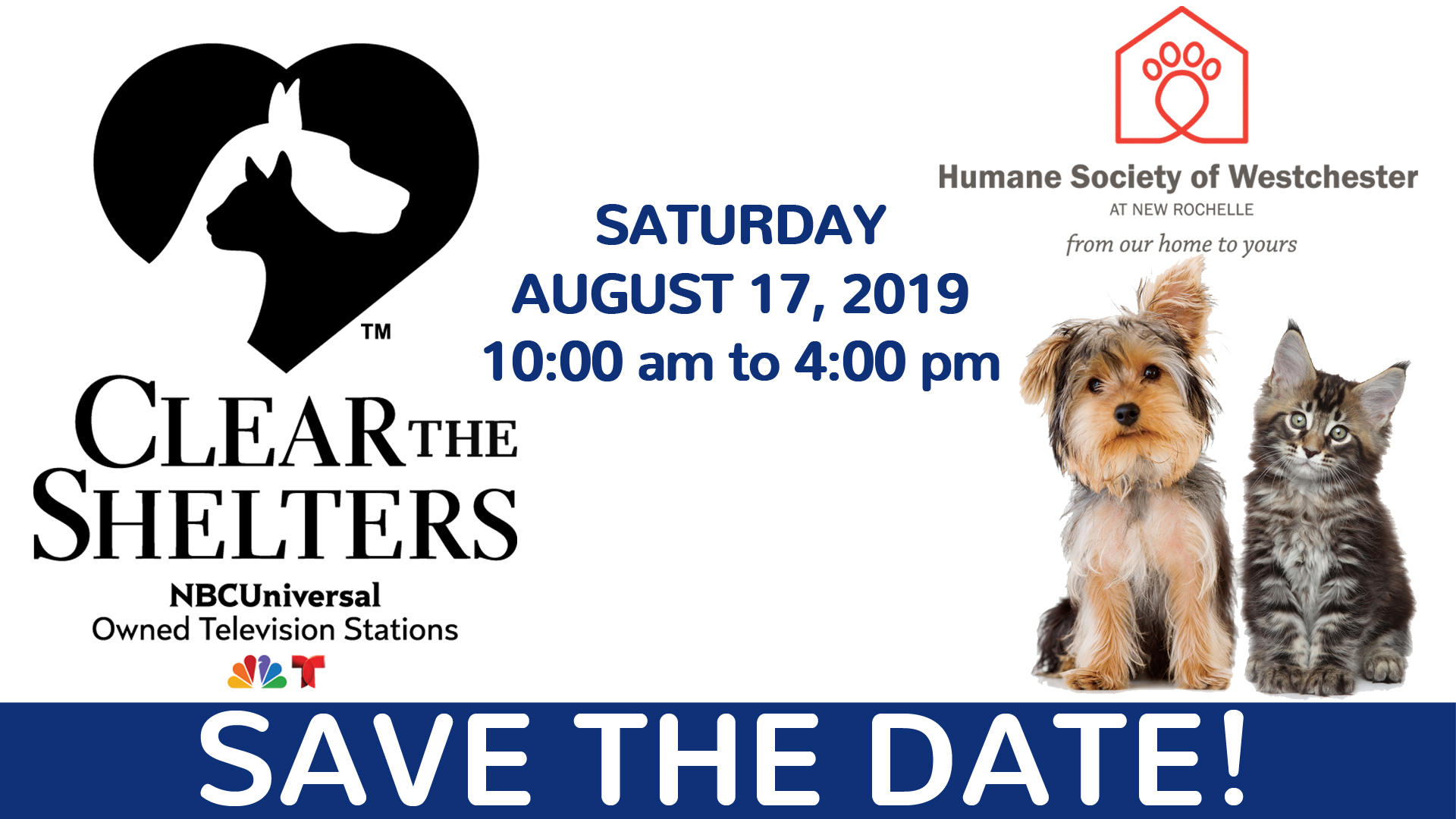 The Humane Society of Westchester is teaming up with NBC 4 New York to host the NBCUniversal Owned Television Stations' fifth annual Clear The Shelters™ pet adoption drive on Saturday, August 17, from 10:00am to 4:00pm on our shelter grounds at 70 Portman Road in New Rochelle, NY!
---
Humane Society of Westchester will be offering low cost & waived pet adoption fees to help families adopt a new pet!

ADOPTION FEES for this very special event:
50% discount on any pet one year or older
Free adoption for any pet aged seven years and up
Goody bags filled with supplies for all adoptions
Free crate for all adoptions
Free pet carrier for all cat adoptions
Free bag of food for all adoptions

---
NBC 4 will be broadcasting from our location on this extra special day for all!  
---
---
If you have any questions or comments, please call the shelter at (914) 632-2925.