Waterview Hills EmBARKS on a fundraiser for the animals!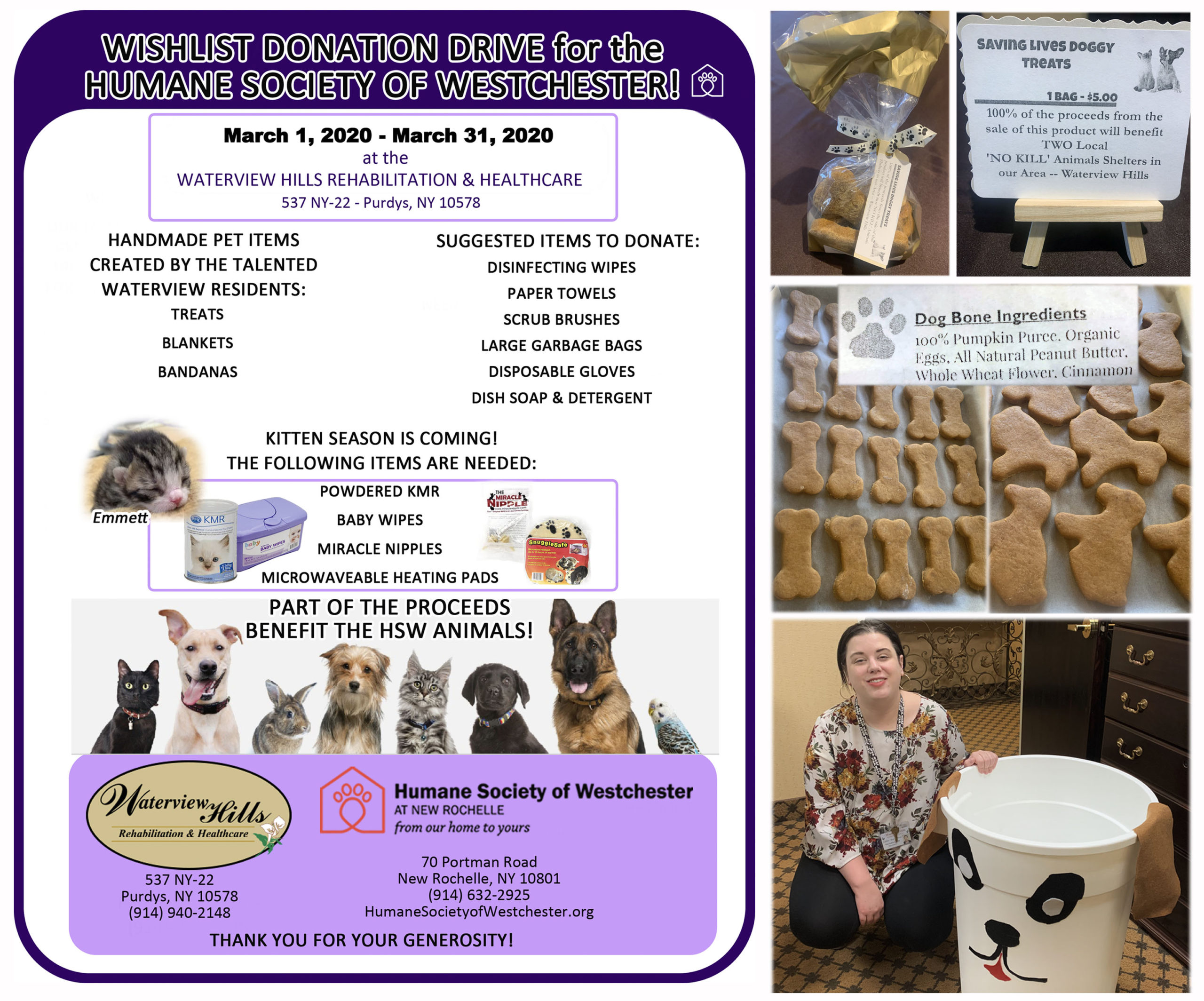 UPDATE:  the COVID-19 situation has forced Waterview Hills to suspend their donation drive to the public until further notice.  Waterview Hills pledges to extend their efforts to assist both shelters through April and May, or as long as they need to reach their goals.
The Humane Society of Westchester has been selected as a co-beneficiary of Waterview Hills Rehabilitation & Healthcare's Wishlist Donation Drive!
Kitten Season is coming, & Waterview Hills Rehabilition & Healthcare facility is collecting Powdered KMR, baby wipes, Miracle Nipples & microwaveable pet heating pads for HSW, as well as general cleaning items for HSW!
Waterview residents will be hard at work making organic dog treats (ingredients shown), braiding pet blankets and spiffing up really cool bandanas that will be on sale, as well, in our lobby.
Every little bit helps the shelter pets in our care —
thank you for your support! 

?

?
50% of the proceeds benefit the care of shelter pets in our care!
Read more about this donation drive